Water Damage Portland
911 Restoration of Portland
The water damage Portland pros at 911 Restoration Portland understand that water damage remediation needs to be handled with quick efficiency in order to prevent permanent damage and mold growth.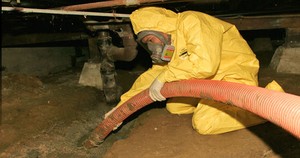 If you experience an toilet overflow or a roof leak due to a storm, our water damage Portland crew will be at your door within 45 minutes of receiving your urgent call, ensuring that you never wait long for help.
We want you to feel confident reaching out to us no matter what time a water damage issue has affected your home, which is why our water damage Portland team is available 24/7/365 to offer assistance.
Our water damage Portland staff works with IICRC certified technicians, as well as being licensed, bonded and insured to implement the highest quality water damage restoration services, such as:
Remediation of all water damage

Black water cleanup

Fungi and mold infestation decontamination

Mildew deodorization

Deodorization services

Water extraction and drying

Toilet overflow sanitization

Mold spore testing services

Cleanup of tar and ash residue

Smoke stain cleanup and odor removal

Overall comprehensive disaster restoration
Our water damage Portland pros want to make things as easy as possible for business and homeowners, and keeping you calm when you need water damage restoration is one of the main ways we do this.
It is important to us that everyone is on the same page with the restoration process, so call our water damage Portland technicians today and let us get started on making your property a clean environment again.
Water Damage Restoration
Our water damage restoration Portland staff uses top of the line equipment to get your property dry, clean and completely free of all moisture.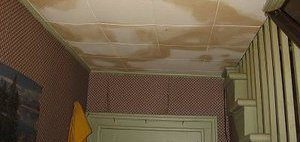 On top of extracting water, our water damage restoration Portland technicians make sure to find the source of the invading water in order to prevent residual damages from occurring.
Our water damage restoration Portland agents understand that it is also important to get the living space sufficiently clean after it has been flooded.
Even if the invading water looks clean, our water damage restoration Portland specialists want you to be aware that it can still be filled with toxins and chemicals, so you shouldn't attempt a cleanup on your own. Our mold removal Portland pros use comprehensive techniques that will thoroughly disinfect and sanitize the entire space.
To keep your home smelling fresh and looking clean, our water damage restoration Portland crew ensures a deodorized the area after the remediation process is completed, so call us today!
Mold Removal
Mold and fungi are prone to living in parts of the property that you can't always see, which is why our mold removal Portland members want you to be aware of the other signs that may notify you that mold is living in your space.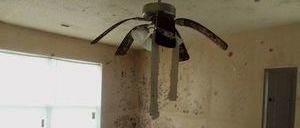 Our mold removal Portland techs have both the experience and the skill set needed to thoroughly clean every corner of your home.
Our mold removal Portland experts know that if you can't see dark patches on any surfaces of your home, then you might be able to smell the mold.
We want you to be aware of the distinct, musty odor that fungi and mildew have, so if you notice that smell, then you probably have mold growing throughout your home or business. We are meticulous with our procedures, because our mold removal Portland staff makes it our top priority to leave your home looking and feeling like it never was affected by an infestation.
Call our mold removal Portland technicians when you suspect that mold removal is needed in your property, and our agents will go the extra mile for you today.
Sewage Backup Cleanup
When sewage water damage impacts your home you need immediate sewage backup cleanup services from our expertly trained crews in order to avoid serious consequences.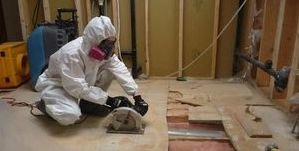 Sewage water damage is the most dangerous of the three water categories to clean up.  Luckily, for 911 Restoration Portland techs are licensed, insured and bonded to perform water removal and full restoration jobs to treat all water categories.
Sewage water damage poses a series of health risks that are so severe that our water damage Portland crew members come donning full HAZMAT gear and use high-tech machinery to remove all sewage from the home.
Our Portland professionals are all too familiar with the bacteria and the potential for disease it brings, and because of this we use industrial strength products to remove the sewer water before we dry and clean your living space. When you have a pipe burst that floods your basement with black water, or heavy rain overwhelms the sewer system causing sewer water to erupt from your toilet and into your home, you need fast help without delay.
If your home is already taking on category two water, then don't wait another minute to contact our sewage backup cleanup Portland experts with 911 Restoration Portland today!
Fire and Smoke Damage Remediation
Once the flames have been put out, our Portland crews will start performing the best fire damage restoration services without delay.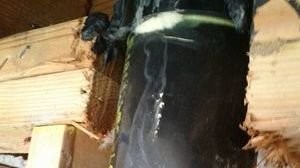 When you have a fire you are not only left with blackened, charred areas of the home with floating piles of sooty debris, but there are also large amounts of water left from the fire hoses.
When you call our Portland water damage specialists we perform advanced restoration techniques and water cleanup functions that deal with all aspects of the fire damage.
We value professionalism and we always put the customer first, so our expertly trained Portland crew members work around the clock to restore your home to a condition that far exceeds its pre-loss status.
If you've recently had a fire, then don't wait for it to get worse through inaction. Contact our fire and smoke damage restoration Portland team with 911 Restoration Portland for immediate help today!
Disaster Restoration
In order to be there for you consistently throughout this restoration process, our disaster restoration Portland specialists stay as accessible as they can be to the business or homeowner.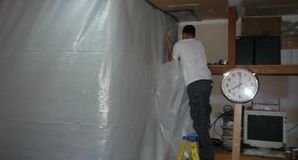 Our disaster restoration Portland pros know that so many questions will be popping into your head both before the work starts, and after, and our crew wants to be there for you to give you peace of mind.
By offering this type of customer service, our disaster restoration Portland unit hopes to keep property owners feeling calm with the entire disaster remediation process.
Our disaster restoration Portland operation doesn't want you to view a water damage repair job as a hassle, but more as a surprise home renovation.
Our repair workers promise to get your property looking like a disaster never took place to begin with. So, call our disaster restoration Portland members today and our techs will make sure you get a fresh start.