How to Clean Your Kitchen to Avoid Water Damage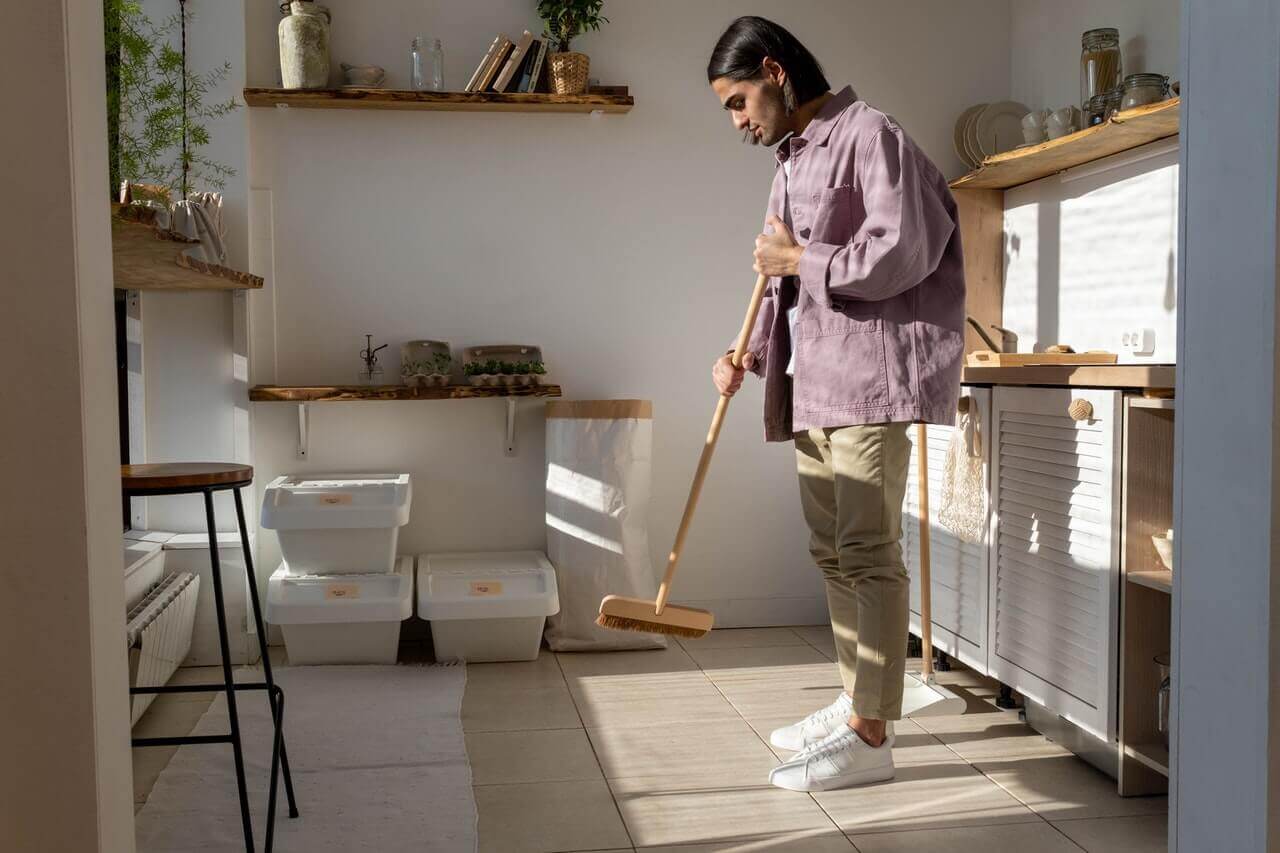 Repairing or renovating a kitchen is expensive. On average, it would cost you $25,000 to remodel a kitchen. This is why it is essential to keep it safe from different damages. Since we cook in the kitchen using so many different ingredients and fire, it is constantly at risk of water and fire damage. In this guide, we will talk about preventing water damage in the kitchen.
Water damage can incur high costs for the homeowner. Water damage could not only ruin floors and walls, but it can also disrupt the functioning of kitchen appliances. Given how costly everything is, you don't want to incur this avoidable expense. If water is left to sit, it can also lead to mold growth. For this, you will need professional mold removal services. Mold is not safe for inhabitants, especially in the kitchen where you prepare your food.
You can learn how to clean your kitchen to avoid water damage and all related expenses.

Clean Spills Right Away

Spills and splashes are common in the kitchen. However, many people fail to clean them right away, leading to water damage. If water is left to sit for too long, it will seep into the cabinet or floor and cause damage. Water will cause wood to warp and lose its shape. Tile flooring and cabinets can also sustain water stains if the liquid is left to dry on its own. One way to avoid water damage is to immediately wipe away spills with a clean cloth. If you drop water while cooking, don't wait till after you're done to clean it.

Avoid Steam

Cooking produces steam, incurring the risk of water damage. Steam releases moisture into the air. These droplets can seep into surfaces in the kitchen, making them damp. Moreover, steam can increase humidity, creating the perfect environment for mold growth. To avoid steam, you should cover the lids of pots and pans while cooking. It would help if you also turned on an exhaust fan while cooking and let it run for about 30-40 minutes until after you're done. Keep any windows in the kitchen open so that any steam can escape. This will prevent steam from settling and creating water damage.

Inspect Kitchen Appliances for Leaks

You might not have known this, but kitchen appliances can be a major source of water damage in the kitchen. For example, if you have a dishwasher, check the pipes for leaks. If you spot any defect, you should get it repaired before continuing use. Always inspect the refrigerator for any leaks or a puddle of water underneath, which could be due to a clogged defrost drain or leaky water supply lines. This is good for the overall functioning of the machine to extend its longevity and avoid higher replacement costs. Water damage from appliances can also cause flooding in the kitchen, requiring water damage restoration.

Unclog The Drain

We regularly use fat, grease, and oil in the kitchen. When we wash dishes, some pieces of food may also go down the drain, blocking it. This can cause clogging and the buildup of sewage. This buildup of debris will ultimately result in water damage in the kitchen. Therefore, you should check your drain and regularly clean it to prevent water damage. You can use a solution of hot water, baking soda, and vinegar to unclog the pipes.

Dry Kitchen Cabinets,Countertops, And Sinks

The kitchen is constantly exposed to water. When you're washing dishes, you'll inevitably splash water around the sink. You may also find water splashes on the cabinets and countertops. Most people wouldn't tend to this, but moisture can cause materials like wood to warp. To prevent this, you should use a clean cloth to dry the kitchen cabinets, sink, and countertop every time you step out of the kitchen.
How to Spot Water Damage In The Kitchen?
While there are many ways to prevent water damage, sometimes, it's inevitable. Here are some of the signs of water damage in the kitten that you should keep an eye out for:
Growth of mold and mildew on the walls, under the rug, or on cabinets
Sudden, unexplained spike in the water bill
Warped or sticky cupboards
Puddle of water on the floor
Water stains on the floor or countertops
Taking Care of Water Damage in the Kitchen
Water damage can be a nuisance. It will incur high repair and maintenance costs for homeowners. If you notice water damage in your kitchen, you should immediately contact 911 Restoration in Portland.
This licensed, insured, and bonded company has an emergency response time of just 45 minutes. They will clean up the water damage and restore your kitchen to pre-damage condition. They also offer other services that follow water damage restoration like mold removal and sewage cleanup. Whether it was something as minor as a pipe leak or extensive as a flood in Portland, they can provide you with the fresh start that you need.