Water Damage and Mold Removal in Salem
Property owners in Salem know the Pacific Northwest has one of the highest levels of precipitation in the nation. The natural effects of water damage from the rainfall can include rusting pipes, structure deterioration, basement flooding, or ceiling leaks. And if not diagnosed or treated immediately, bigger problems like the growth of mold on walls can arise.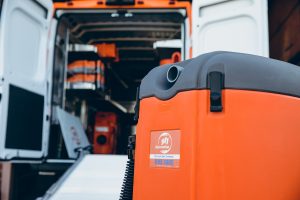 Dealing with water removal off of your property is the last thing any Salem property owner wants to deal with. They get into the slightest spaces you'd never expect them to, causing mold infestation.
So leave your emergency property disasters to the professionals who make the remediation process a breeze. The team at 911 Restoration of Portland is IICRC-certified and ready to tackle any catastrophe that comes your way.
Smoke and fire cleanup

Water damage emergency

Mold decontamination

Sanitization and disinfection cleanup

Commercial property restoration
And because every client's situation is different, means that you receive a personalized experience with a Fresh Start. We believe no home or business owner deserves to go through the pain of living the life of their dreams. After all, you worked hard to get to where you are at today.
We promise we'll be there for you till the end until you're happy living in a safe and clean property.
Tackle Mold Removal in Salem With a Fresh Start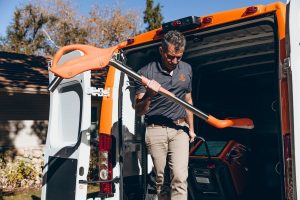 Just because it rains a lot in the Pacific Northwest, that doesn't give you a reason to neglect your property. You'll be sorry for not taking care of your water damage restoration any sooner. Mold is one major issue house owners face and don't realize they have mold more than half the time. These tricky spores thrive in high areas of moisture content, and Salem has high water content.
When you call for a free mold inspection, our friendly experts will arrive at the scene within 45-minutes. They'll ensure your safety first to make sure there are no risks for anyone's lives. Then they'll perform a thorough mold inspection by assessing every square inch of your property. The last thing you'd want is undiagnosed mold spots to take over your house again.
Then the mold remediation process begins with the latest and most advanced equipment. You'll be walking home to a spotless property free of water damage and stains of mold on walls.
You're working with the best when you choose 911 Restoration of Portland. Our Fresh Start promise ensures every customer receives the best service.
A 45-minute or less arrival time after every call

Reliable service 24/7/365 days a year with a team on standby for you

IICRC-certified technicians trained to the highest standards in the industry

A fast and seamless property restoration experience

The latest technology to get your property back in shape
Salem business owners and homeowners have assurance year-round knowing they're in good hands. Because disasters shouldn't have to get in the way of achieving a Fresh Start you deserve.
Call 911 Restoration of Portland today for your free mold inspection!