Water Damage and Mold Removal in Marylhurst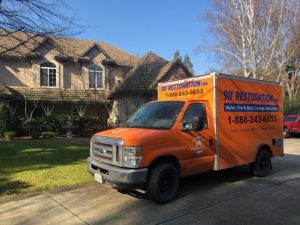 Bring your property back to better-than-new condition after you experience a flood, winter storm, or pipe burst in Marylhurst. Get a Fresh Start by contacting the pros at 911 Restoration of Portland. Our IICRC certified water damage restoration and mold removal crews can reach your property within 45 minutes, 24/7/365.
Getting professional help quickly if you experienced house flooding, a pipe burst, or a sewage backup is important. Reach out to Marylhurst flood cleanup and mold remediation technicians to:
Limit the total damage to your property

Reduce the overall costs for water cleanup services

Cut back on the time it takes to renovate and repair your property
Let us begin flood cleanup and mold decontamination in Marylhurst today. Crews can assess your unique needs by completing a water damage and mold inspection.
What Happens During Marylhurst Water Damage Restoration?
Water damage restoration and mold removal in Marylhurst can return your property to perfect condition after a pipe burst or flood. In order to fully renovate your property, flood cleanup and mold remediation techs from a water removal company may:
Perform a water damage inspection

Take care of emergency boarding up and roof repairs

Pack out and store your undamaged belongings

Begin prompt water extraction 

Dehumidify and dry out your home or business

Repair property damage and remove odors

Check for mold with a mold inspection

Complete mold decontamination
911 Restoration of Portland is a full-service mold remediation and water extraction company. Techs are licensed, bonded, and insured to take care of a pipe burst, flooded basement, or ice dam. Let us handle all of your water damage restoration and mold removal needs so you can get back your peace of mind. Get started today with a water damage and mold inspection.
Do You Need Professional Help with Mold Remediation in Marylhurst?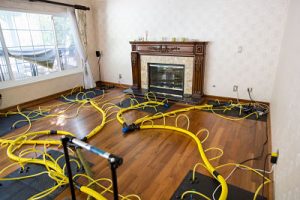 You may be wondering if you can handle mold remediation in Marylhurst on your own. The experts recommend that you work with mold removal professionals after a pipe burst, flood, or sewage backup. This is because mold decontamination experts can:
Find mold in hard to reach places, including under your floors

Take care of the root cause of a mold outbreak

Handle dangerous, toxic molds without endangering your health

Ensure your mold outbreak is completely eradicated
Mold can continue to spread if the entire infestation is not wiped out by mold decontamination techs. Fortunately, 911 Restoration of Portland offers full flood cleanup and mold removal services when you need them most.
Our techs are prepared to look for signs of fungal growth with a mold inspection in Marylhurst. If we discover evidence of mold, we'll begin mold remediation right away. Allow us to bring your property back to perfect condition through mold decontamination and water damage restoration in Marylhurst.
Servicing the cities of Aloha, Astoria, Battleground, Beavercreek, Beaverton, Boring, Brush Prairie, Camas, Canby, Castle Rock, Clackamas, Clatskanie, Corbett, Cornelius, Dallas, Damascus, Dundee, Estacada, Fairview, Five Corners, Forest Grove, Gladstone, Gresham, Happy Valley, Hazel Dell North, Hillsboro, Hood River, Hubbard, Kalama, Keizer, Kelso, La Center, Lake Oswego, Longview, Manzanita, Marylhurst, McMinnville, Milwaukie, Molalla, Mount Angel, Mulino, Newberg, Oak Grove, Oatfield, Oregon City, Portland, Rockaway Beach, Salem, Salmon Creek, Sandy, Scappoose, Sheridan, Sherwood, St. Helens, Sunnyside, Tigard, Tillamook, Troutdale, Tualatin, Vancouver, Vernonia, Warrenton, Washington County, Washougal, West Haven-Sylvan, West Linn, Wheeler, Wilsonville, Woodburn, Woodland… and surrounding areas.