Fire & Smoke Damage Restoration
Fire and smoke damage restoration is something that nobody hopes to ever rely upon, yet when the unthinkable happens homeowners can rest easier knowing that 911 Restoration Portland is available 24/7/365 ready to offer the necessary restoration services needed to get your home fully restored looking better than ever.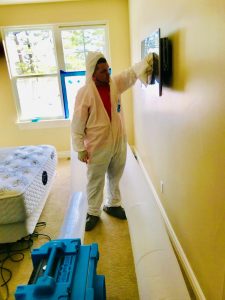 Our fire and smoke damage restoration Portland experts respond within 45 minutes of all calls so that as soon as the fire department puts out the flames we can step in and perform advanced water damage restoration services in our repairs.
This involves us initiating water removal tactics that the fire hoses left behind and using the latest drying technology to remove all moisture so our fire and smoke damage restoration Portland pros can perform odor removal tactics and restore the charred components of the home.
We have over 35 years of experience removing soot and acidic smoke from burned out houses and giving a fresh start to every customer. Our ultimate goal is a combination of efforts that entail helping you get through the traumatic experience of seeing your home burn and using our fire damage restoration skills to make your home even better than it was prior to the disaster.
When our same day service fire and smoke damage restoration Portland company arrives to your home we will help your house rise from the ashes like a Phoenix as a reborn structure that will serve your family well filling it with a lifetime of memories to come.
We even perform mold remediation services after our free inspection reveals toxic spores while we continue water extractions and acid smoke removal. Call us as soon as the fire department is on scene and because we value professionalism we will be there in a flash ready to start the fire damage restoration process!
What is the Fire Damage Restoration Process?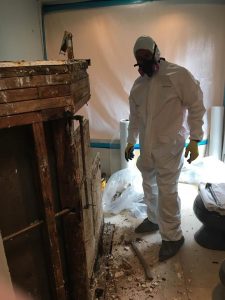 When you call our fire and smoke damage restoration Portland technicians we will assess the damage and fill you in on our fire damage restoration process that entails water cleanup, acidic smoke removal, odor control and construction.
We start by taking your salvageable and damage-free objects to our storage services facilities to protect them so our specialists from 911 Restoration Portland can perform water repair on your walls, cupboards and floors.
In fact our wood floor restoration services are designed to fully bring new life back into your hardwoods while ridding them of the acidic smoke and soot that became charred and trapped into the grain.
When you learn more about 911 Restoration Portland you will discover that our service crew members can do it all.
We are licensed, insured and bonded to perform the best water extractions and soot removal services while working closely with customers to get their home just right to reflect their dreams of a brighter future with a newly restored home.
Call our fire and smoke damage restoration Portland pros and we will provide you with a low cost fire damage restoration quote!
How Much does Fire Damage Restoration Cost?
While all fire disasters differ, you will have a low cost for fire damage restoration services when you call our certified fire and smoke damage restoration Portland company.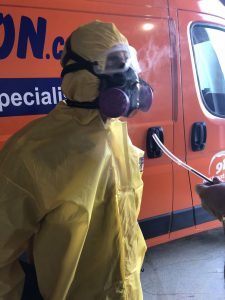 We offer an affordable price to every customer, no matter how extensive the water removal job is or how dense the acidic smoke is that becomes trapped in your walls. One way we can offer a low price is by working with all insurance companies to get every cent of your claim covered.
And for those with an out of pocket expense, we give you a free inspection and quote right up front to give homeowner's peace of mind knowing that we are not one of those companies that throws in surprise charges during a vulnerable time.
When it comes to your home and family you deserve the best fire damage restoration company, so call us today!
The best fire damage restoration company is easily 911 Restoration because we always put the customer first, and our fire and smoke damage restoration Portland staff members are number one in customer service.
When you view our testimonials you will discover that we are highly praised for our technical skills in water cleanup, soot removal, and odor control but we also treat every customer like family.
You may see your home as a disaster zone covered in soot and nightmares, but our fire and smoke damage restoration Portland company sees the potential to make the dwelling even better than it was prior to the fire.
Let us breathe new life into your home and give you and your family a fresh start to life. Call our fire and smoke damage Portland team with 911 Restoration Portland for a free inspection and a start to a brighter tomorrow today!