Fire & Smoke Damage Restoration
The impact of climate change and a series of recent Devastating West Coast Fires have affected thousands of properties. 
According to the New York Times, the 2020 fire season has resulted in over five million acres burned in California, Oregon, and Washington. 
As our courageous firefighters battle some of the largest fires in history, 911 Restoration is committed to helping customers return to a sense of normalcy after fire damage. 
Whether it's fire season or a winter storm, 911 Restoration can tackle any type of smoke damage restoration in Portland or water damage restoration project with urgency and efficiency. We are available 24/7 and can arrive onsite in 45 minutes or less.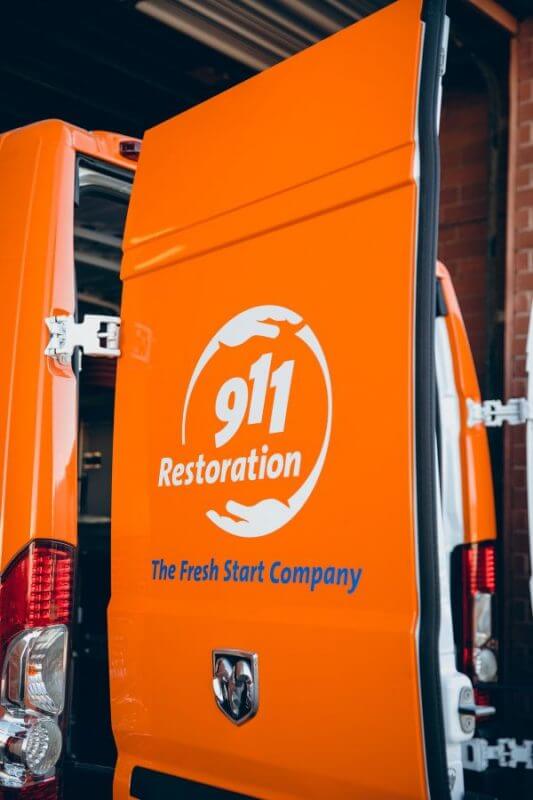 Choose a team of professional fire cleanup experts that can perform Portland smoke removal and carefully remove items from further damage. We can help dust off, sanitize, and repair damaged furniture and other items.
Our fire damage restoration in Portland provide fire restoration services in Portland and all surrounding areas for both residential and commercial restoration fire and smoke cleanup needs. 
We know how stressful it may be to see your home charred or destroyed by a fire. We can help rebuild and salvage items after fire damage. This includes comprehensive smoke removal, odor removal, structural repairs, and extensive Water Mitigation Portland extraction after a firehose flooding. 
Get the Fresh Start you deserve by calling 911 Restoration of Portland.
Our compassionate fire restoration crew in Portland provides regular communication. We offer a free damage assessment and a free insurance consultation.
Our priority is to help our customers feel at ease. 911 Restoration is a nationwide franchise with locations all over the U.S. We are IICRC-certified licensed, insured, and bonded with the reputation of delivering prompt and reliable smoke restoration, water damage restoration and other fire damage services.
As Portland fire remediation experts, we help remove soot and do the heavy duty repairs of your structure. Stay safe and leave the job to an expert who is certified to address fire damage restoration. 
For top-quality fire restoration and smoke removal in Portland and surrounding areas, call 911 Restoration for fire cleanup or fire restoration companies in Portland. 
Enjoy a Fresh Start with Full-Service Fire Cleanup in Portland
As fire remediation in Portland and smoke removal experts, we've been in the business for decades. Our reliable and fast response times have made us a trusted name in fire damage restoration.
Fire or smoke damage in Portland can cause destruction and distress. We aim to rebuild your home or business so you can feel safe again. 
With a track record for fast and efficient fire cleanup and smoke restoration cleaning in Portland, 911 Restoration of Portland can handle all fire damage needs.
We take the time to remove items that could be damaged during the process and store other belongings in a safe place when the smoke cleanup and fire cleanup are complete. We then begin the complex process of smoke and odor removal by thoroughly cleaning surfaces and using modern fire cleanup techniques to salvage and clean furniture and other damaged items covered in soot. 
From puffback cleanup and other smoke removal services, our smoke removal experts are also skilled in water damage restoration techniques and can provide mold removal Portland inspection after a flooding caused by smoke damage or fire damage. 
A puffback can cause extensive damage to heating systems or can cause other issues such as structural damage. This is why puffback cleanup is essential. 
How Much Does Fire Damage Restoration Cost?
911 Restoration is committed to providing quality and affordable fire damage restoration services and smoke restoration for your property. Whether you have a separate need for water extraction, smoke damage, puffback cleanup, soot cleanup, or fire remediation after a devastating fire, we can work with you to ensure you receive quality services.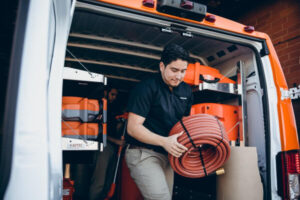 We ensure that you are getting an affordable service for Portland fire damage restoration and fire cleanup. We're all about transparency and regular communication. 911 Restoration offers a free fire damage assessment, which includes proper inspection of your property to assess which services you need. These services range from roof repair, odor removal, to puffback cleanup in Portland or soot cleanup. 
We'll also help you figure out what your insurance provider will cover in terms of fire damage restoration cost in Portland. We offer a free insurance consultation and provide constant communication. 
You'll know exactly what you expect in terms of insurance coverage for Portland fire cleanup services, smoke damage, or other additional services. 
We know how stressful it can be to deal with fire damage restoration. We're committed to restoring your property. If you need fire damage restoration, odor removal, or smoke removal, call 911 Restoration of Portland.