Commercial Water Damage Restoration in Portland
As a property owner, you know time is money. Any time you spend not serving customers due to a flood or fire can result in lost revenue and possibly lost clients. Because of this, the team at 911 Restoration of Portland is available 24/7/365 to provide commercial restoration services when disaster strikes.
Experiencing a disaster on your commercial property can be overwhelming. Common natural disasters in Portland include floods, winter storms, landslides, and mudslides. Our team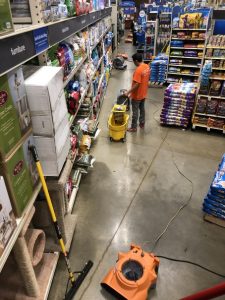 works to ensure you don't go through the disaster recovery process alone. In the case of an emergency situation, our team will respond within 45 minutes of your call to begin commercial restoration. We will provide a thorough assessment of the damage and check to make sure there are no other potential issues that may arise.
911 Restoration's team provides commercial restoration services to properties like:
      

Apartment buildings

      

Government or military buildings

      

Restaurants

      

Small and large office buildings

      

Hotels

      

Motels

      

Small and large retail stores
Our highly-trained team of IICRC-certified technicians will have your property back to a fresh new start in no time. Call 911 Restoration of Portland when your property experiences an emergency such as water, fire, sewage or mold. Our commercial restoration process includes everything needed to repair your property and your peace of mind.
If commercial restoration is what you are looking for, contact our team today!
Natural Disasters Causing Water Damage
In Portland, experiencing a harsh winter storm comes as no surprise. Heavy snows can lead to torrential floods when the temperature begins to rise. When snow melts around the property, it can easily navigate its way into cracks in the foundation, causing flooding and damage to the property's interior.
When a property is flooded, common commercial restoration needs include carpet drying, ceiling repair, dehumidifying, drywall repair, water extraction, and more.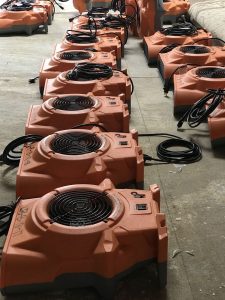 Handling water damage on your own can lead to more problems in the future. Our team will evaluate your property for damage, then we use advanced water damage removal methods in order to get your property back in great condition.
Our technicians at 911 Restoration of Portland are well equipped to provide commercial restoration in the case of water damage. Water damage service benefits include:
      

Free visual inspection for property owners

      

Emergency water extraction

      

Free insurance consultation

      

Complete restoration of the property

      

Emergency roof repair

      

Emergency storm repairs

      

Packing and storing of items in the property

      

Evaluating and testing structural damage

      

Detection of leaks and providing repairs
As a commercial property owner, it is essential to be wary of weather conditions in your area, especially when they can lead to property damage. If your property experiences water damage to the point of needing professional help and remediation services, you can trust the team at 911 Restoration of Portland to be there for you. We understand the impact water damage can have on a commercial property. Our team will act fast to extract the water and begin drying immediately to prevent other issues (like mold) from occurring.
If your property suffers from water damage and you need a team to provide commercial restoration that is quick and efficient, call us today!
Commercial Restoration Services You Can Rely On
At 911 Restoration of Portland, we strive to provide the best commercial disaster restoration and customer service in the industry. Our team stays up to date with the latest technology in order to provide our customers with the highest standard of commercial restoration possible.
Along with water damage, our team is highly trained to handle circumstances such as crawl space cleanup, fire damage restoration, smoke removal, and sewage cleanup. We also handle ass aspects of mold remediation: inspection, testing, decontamination, and cleanup.
When the need for commercial restoration services arises, don't try to handle it on your own. 911 Restoration of Portland's team of highly trained technicians will work to restore your property and get you a fresh start. Our team truly cares about restoring your property and giving you the peace of mind needed during this devastating period. We will work around the clock to provide you with the best results, while keeping the disruption of your day-to-day business at a minimum.
If you have experienced property damage and want to make your business better than new, call the team at 911 Restoration today.