Disaster Restoration in Portland
Nobody expects to experience a disaster, but unfortunately, they happen. Luckily, the experts at 911 Restoration are available 24/7/365 for all disaster restoration needs.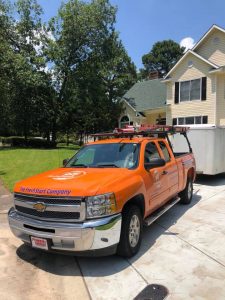 One of the most common types of disasters in the Portland area is fire. Regardless of the cause, fire damage restoration involves smoke and odor removal in addition to the cleanup of water left by fire hoses.
Floods are also fairly common in Portland. Once we perform water extractions, we use the latest drying technology to prep the home for our water recovery and restoration team to step in and start remodeling your home back to a safe, livable space while making it even better than before.
Flood cleanup is essential because if any moisture is left behind, mold removal Portland can quickly grow and make things even worse. When our storm damage repair team in Portland arrives, we offer a free inspection to determine whether mold decontamination services are required.
When you call 911 Restoration of Portland, our experts will offer the best restoration services possible. Before we leave, we'll even give you tips on what to do if disaster strikes again.
What to Do in a House Fire
If a fire breaks out in your home, we recommend that you attempt to put out the flames yourself, as long as it is small and manageable. For example, a stovetop fire in the kitchen can be extinguished fairly easily with baking soda or a fire extinguisher.
However, if the fire spreads, evacuate immediately with all family members and pets. All too often, homeowners will attempt heroics and wind up perishing in fires because they thought they could put it out themselves. Make sure to call the fire restoration Portland department before calling 911 Restoration; although we do guarantee a 45-minute arrival time after your call, we are not certified to put out fires like professional firefighters can. We exclusively deal with fire, smoke, and fire hose cleanup. We are a great team of natural disaster cleanup companies in Portland.
What Should I Do If My Home Is Flooding?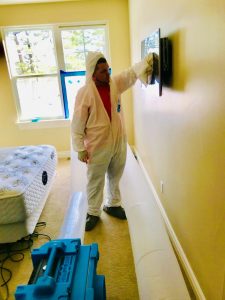 If your home has a burst pipe and begins to flood, first try to locate and turn off the main water line. Then, call the disaster cleanup contractors in Portland at 911 Restoration of Portland so that we can begin water mitigation services.
When we are on our way, start removing your furniture and other valuables from the flooded area and relocate them to a dry space, if possible.
Our first line of business upon arrival to your property is to pump out the excess water damage Salem OR from the flood. This gives our technicians more room to get the job done quickly and correctly. We prioritize drying out your property completely to avoid mold growth in the future.
We work with all insurance companies and can help you file your claim, to ensure that you are getting the most money back after an unavoidable disaster.
No matter which type of disaster turns your life upside down, call the experts at 911 Restoration of Portland and let us provide you with a Fresh Start to help with disaster cleanup services in Portland.
Serving the communities of Aloha, Astoria, Battleground, Beavercreek, Beaverton, Boring, Brush Prairie, Camas, Canby, Castle Rock, Clackamas, Clatskanie, Corbett, Cornelius, Dallas, Damascus, Dundee, Estacada, Fairview, Five Corners, Forest Grove, Gladstone, Gresham, Happy Valley, Hazel Dell North, Hillsboro, Hood River, Hubbard, Kalama, Keizer, Kelso, La Center, Lake Oswego, Longview, Manzanita, Marylhurst, McMinnville, Milwaukie, Molalla, Mount Angel, Mulino, Newberg, Oak Grove, Oatfield, Oregon City, Portland and surrounding areas.