Reviews
With over 30 years of experience in the restoration industry, 911 Restoration has accumulated a large portfolio of satisfied customers eager to share their positive experience with you.
Since we provide a very vast array of services, our customers vary and include all personal, business and government entities:
Celebrities and VIPs
Property owners, managers and tenants
Management companies and large complex building owners
Big corporations, insurance companies and banks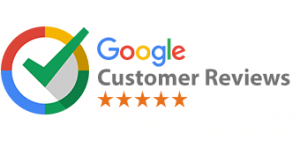 Erin Tomlinson

31st of August 2022

I had an emergency situation in my crawl space where raw sewage was dumping in my crawl space. I called 911 Restoration in a panic. They scheduled an appointment for the next morning. Richard showed up and made me feel at ease from the moment he showed up at my home. They started work 2 days later. I will not say they were perfect. Richard didn't have his men follow through with what was planned and i caught it and said something. But he did make sure to fix their mistakes. I will say this...Frank who did all the work under my house was OUSTANDING. A complete pleasure to work with. His co-worker Daren was just as nice. The both of them go above and beyond their scope of work. I truly hope that if I need any thing done that they will be the ones working on my house. So thank you from the bottom of my heart!

Suraj Parajuli

3rd of February 2022

Rich and his crew were very quick, they got to my house just hours after calling. I had a water leak in the upstairs bathroom that came down into the living room. They got to work immediately with the mitigation and made me feel more secure about the whole situation. 5/5 stars would definitely recommend.

Kai Tran

15th of May 2022

We had an emergency water damage in the crawl space. Mark and his crew showed up really quick to helped us, really professional, clean and dry on the crawl space were perfect. Recommend to everyone whoever have a same situation like me and should be contact to 911 Restoration of Portland. They are quick, professional, clean, and amazing service.