Water Damage Restoration of Portland
Dealing with water damage in a residential or commercial property can be very stressful for property owners. Water damage can occur due to multiple reasons, such as flooding, faulty appliances, sewage backup and pipe bursts. When your property needs water damage restoration in Portland, call the highly trained team at 911 Restoration.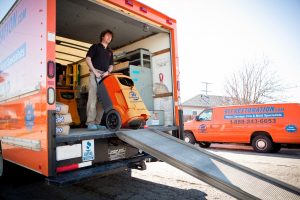 At 911 Restoration of Portland, our water damage team has the knowledge and experience needed to combat damage of any size. They have received extensive training and use state-of-the-art equipment in order to provide total property restoration when water damage strikes. Providing Portland residents and business owners top quality water damage services and customer support is our main priority. For this reason, the water damage team is available 24/7/365 to provide water cleanup services. Our team understands the stress water damage can cause, especially around the holiday season. We want Portland area residents to know we are always available to provide water damage restoration services in Portland and give you peace of mind any time.
Within 45 minutes of your phone call, our IICRC-certified technicians will arrive at your property to assess the damage. This process will help determine if other services, like mold remediation in Gresham, are needed. Once the damage has been assessed, the team will inform the property owner of the services needed in order to completely restore the property.
When water damage strikes, 911 Restoration of Portland is ready to strike back. Restore your property and peace of mind by calling our team today to help with water damage repair in Portland!
Portland's Water Cleanup Company
Water damage can go undetected for days. Sometimes, the issue can fester behind walls or in areas that are hard to see. Water damage can present itself in different colors, textures and smells, which is how many property owners can tell damage has occurred. At 911 Restoration of Portland, we want property owners to know the signs of water damage, because time is of the essence in order to keep damage to a minimum.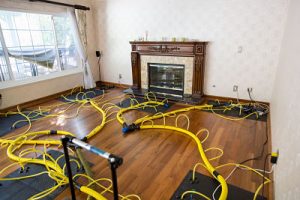 If you notice any of the following, your property may need water damage services in Portland:
Discoloration. Have you noticed a water spot or stain on your ceiling that seems to have appeared overnight? The spot may be yellow, brown or copper in color. Often, the area appears to have cracks or peeling paint. If you notice discoloration on your ceiling, call water damage experts to come check it out.
Water Buildup. If you notice a buildup of standing water in an area, there's an issue. This can be caused by faulty appliances, a leaky roof, or sewage cleanup in Portland. Leave it to our team of highly-trained, IICRC certified technicians to figure out the problem and solve it for you.
Odor. If you have started to detect a smell that doesn't seem to go away, chances are you have a fungal infestation. These infestations occur due to water damage throughout an area of a property. Due to the dangerous health side effects mold can have, it is best to call mold removal experts.
In order to keep your property and those who frequent it safe, it's important to know the signs of water damage. The longer water sits, the worse damage can become, which is why it is important to contact the team at 911 Restoration of Portland. Seeking immediate help from a water cleanup company can help prevent structural damage and mold growth. Allow us to help you with flood damage restoration in Portland that you might be having issues with.
Mold Removal Experts
Mold spores are present everywhere. They can attach themselves to clothes and pets or enter a property through the HVAC system. Despite how they get in, it's important to get them out once colonization begins. In order to thrive, mold spores need a water source, hence why water damage restoration services are so important. When water sits for an extended amount of time, it can act as a source for spores, then you might need mold removal services.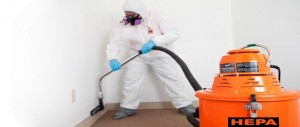 At 911 Restoration of Portland, the highly-trained water damage team is available to provide mold removal in Gresham or for issues of any size. We have the necessary tools and equipment needed to ensure safety and complete mold removal. Mold removal services in Portland offered by our team include:
Free visual mold inspection for property owners
IICRC certified mold removal and remediation
Professional mold inspection and sampling
Structural drying and dehumidifying of damaged areas
Mold cleanup and decontamination
A highly trained mold removal team who truly cares about and understands your needs
When disasters like water damage or mold infestations strike, call the team at 911 Restoration of Portland to get on the path to a fresh start to mold damage restoration in Portland. Our goal is to provide peace of mind and the highest level of restoration services in the industry.
Serving the communities of Aloha, Astoria, Battleground, Beavercreek, Beaverton, Boring, Brush Prairie, Camas, Canby, Castle Rock, Clackamas, Clatskanie, Corbett, Cornelius, Dallas, Damascus, Dundee, Estacada, Fairview, Five Corners, Forest Grove, Gladstone, Gresham, Happy Valley, Hazel Dell North, Hillsboro, Hood River, Hubbard, Kalama, Keizer, Kelso, La Center, Lake Oswego, Longview, Manzanita, Marylhurst, McMinnville, Milwaukie, Molalla, Mount Angel, Mulino, Newberg, Oak Grove, Oatfield, Oregon City, Portland and surrounding areas.