Testimonials
With over 30 years of experience in the restoration industry, 911 Restoration has accumulated a large portfolio of satisfied customers eager to share their positive experience with you.
Since we provide a very vast array of services, our customers vary and include all personal, business and government entities:
Celebrities and VIPs
Property owners, managers and tenants
Management companies and large complex building owners
Big corporations, insurance companies and banks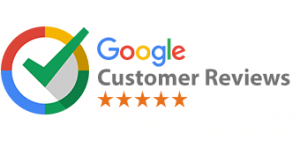 M Streudel

1st of July 2020

Rich and his manager from 911 Restoration of Portland were fantastic. Rich came out that night as there was a leak from the upstairs unit and we needed someone right away. Rich was very caring and walked us through the process and we immediately felt at ease. He was patient, communicative and we genuinely felt that he cared about what was best for us. They completed the work quickly and recommended a great contractor for the construction part of this process. I would definitely recommend them.

Karen Guisinger

1st of July 2020

A home inspection revealed that we had some mold in the attic of our house due to a previous roof leak. We started calling mold abatement companies and settled on Rich and his crew at 911 Restorations in Portland. They assured us that our issue was a common problem and they would deal with it quickly. Todd and Jason showed up on Wednesday and completed the whole job, Rich did air sampling the next day and the buyers of our house signed off on the repairs. Everyone involved were courteous, professional and hard working. We appreciated their quick response and reassurances at a stressful time.

Matthew Callison

21st of July 2020

Everyone at 911 did an excellent job helping me through some unpleasant water damage I incurred in and around my bathroom. Everyone was really friendly punctual and provided quick thorough service leaving me with a completely dry environment at the end of it all. Ask for Rich, he will get you taken care of 💯👍. Thanks again you guys, awesome job! Also want to add they came out right away in the middle of the night when I needed it! Every other place I called either hung up right away or sent me straight to voicemail. This is the team you want to Call in an emergency!