Water Damage Aloha
No matter how damaging a home flood may be, the water damage Aloha professionals at 911 Restoration Portland are guaranteed to get your home dry, clean and in beautiful, restored condition in no time at all.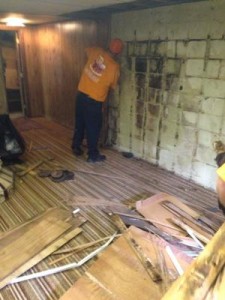 Make sure to call the Aloha flood mitigation specialists immediately after experiencing a flood. We have the skills necessary to solve all water damage restoration issues, including:
Flooded bathrooms

Toilet overflows

Pipe bursts

Mold decontamination

Mildew odor removal
All of the chaos that comes with invading water can be overwhelming to homeowners, which is why the Aloha flood removal team are available 24/7/365.
We will show up to your emergency with tools in hand ready to solve the problem. Our Aloha water extraction experts will also always provide you with same day service, because we never want you to have to wait long for help.
The less time that water stays on the property, the faster the recovery time will be.
Our Aloha flood cleanup crews always conduct free home inspections, so you never have to worry about that initial cost when you call our offices.
Standing Water Damage Can Cause Mold Growth
Even the smallest amount of water damage has the potential to cause mold growth on a massive scale.  This is why you need to have the IICRC certified and capable Aloha water disaster repair workers get to your home within 45 minutes of contacting our staff.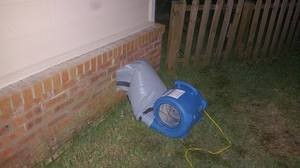 Our Aloha water damage experts understand that many people don't respect the hazardous nature of mold and all of its potentially effects on their health.
The reality is that mold can be a serious health risk if it isn't abated properly by trained experts like our own.
If you happen to inhale mold spores, they can cause severe congestion and sometimes even respiratory problems. This is why we are licensed, insured and bonded so that we can safely take care of this issue for you.
Sometimes you can't see the mold in plain sight, so calling the Aloha water damage cleanup techs is necessary to get a thorough exam.
Our main priority is keeping you out of harm's way, so call us so we can conduct a free visual mold inspection if you even have the slightest idea that you might have mold in your walls, ceiling or any other part of your home.
Call Our Experts For Home Water Damage Repair Work
As soon as our Aloha floodwater removal specialists are on the site of your emergency, we will begin water extraction procedures by using our most powerful sump pumps.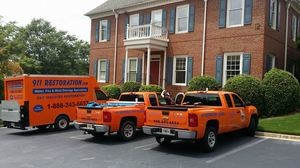 Once the water is removed, we use the most advanced drying technology in the industry so that we can completely eliminate any leftover moisture hanging around in your home.
This will help to prevent mold spores and fungus from taking hold and spreading throughout your home. The Aloha flood cleanup agents always want their customers to understand the entire scope of the damage before we start work on the home.
This ensures that both parties are on the same page when it comes to cost and timeline. We always offer affordable prices and work with all major insurance companies as a way to keep your out-of-pocket expenses as low as possible.
In the instance that you find your home acting as an island in a sea of water damage, contact our water damage Aloha mitigation pros with 911 Restoration Portland, and let us give you the fresh start that you deserve today!