Water Damage Damascus
Waking up to water leaking into your home is never fun, but our water damage Damascus pros at 911 Restoration Portland can make the situation better by offering around the clock floodwater removal services.
It is important to get help immediately after water has saturated the premises, and we make this prompt assistance possible by staying available 24/7/365.
We are IICRC certified to mitigate all causes of water damage, such as:
Home Flooding Remediation

Pipe Burst

Roof and Ceiling Leak

Washing Machine Leakage

Water Heater Explosions

Fire Sprinkler Damage

Main Water Line Leaks

Ruptured Hoses

Toilet Overflow

Mold and Fungus Removal
Once you speak to a service agent, they will send out a water damage Damascus crew immediately, guaranteeing that they will arrive within 45  minutes after receiving your emergency call.
If you have experienced any of these issues, or any other type of water disaster, our water damage Damascus unit will implement same day services to begin pumping the moisture out of your household. Call us today to get this process started and we will begin the process with a free home inspection.
Homeowner's Insurance Covers Most Water Damage Issues
Figuring out how you are going to pay for the water damage restoration can be confusing. Fortunately, our water damage Damascus operation is well versed in all types of these circumstances, so you can depend on us to help you determine your financial situation.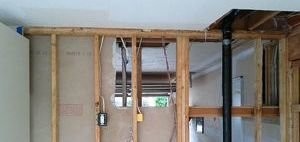 Most basic homeowner's insurance policies will cover water damage, just as long as the damage was not caused by outside water sources, such as a flood from a nearby lake overflowing, or negligence on the homeowner's behalf.
Our water damage Damascus techs accept all types of insurance plans, and will go over yours with you to figure out your type of coverage. We will even file your claim for you, ensuring that all the proper information is submitted to your provider.
Keeping your out of pocket expenses low is important to us, because we don't want you to ever feel like you can't afford our help. Even if you don't have insurance, we always provide affordable prices on all of our water extraction and drying services, so call water damage Damascus experts today!
Customer Service Is A Main Component Of Water Damage Restoration
When you have come to terms with the fact that moisture has damaged your property to the point where you now need professional assistance, it can be daunting.

That is why our water damage Damascus team makes sure that they stay accessible at all times, making it easy for you to voice any concerns or ask any questions you may have about the restoration process.
Making things go smoothly is just as important to us as it is to you, especially if the circumstances call for you to be out of your home until the work has been completed.
Rest assured that we are doing all we can to get your daily life back to normal quickly, so call our water damage Damascus staff at 911 Restoration of Portland today.