Water Damage Fairview
When you need fast and efficient water extraction service, you can count on the water damage Fairview techs at 911 Restoration of Portland to get your home dry in no time. We are licensed, bonded and insured to assist you in restoring all causes of water damage, including:
Home Flooding

Pipe Burst

Roof and Ceiling Leak

Washing Machine Leakage

Water Heater Explosions

Fire Sprinkler Damage

Main Water Line Leaks

Ruptured Hoses

Toilet Overflow

Leaky Shower Pan

Ice Machine Malfunction Leak
Our water damage Fairview experts are available 24/7/365 in order to assist you the moment you discover invasive water on your property. No matter what time you call us, we guarantee to arrive within 45 minutes, even if it is the middle of the night, ready to conduct a free home inspection.
Our IICRC certified water damage Fairview professionals will always provide you with water damage remediation services the same day we arrive, so call us today!
You Can Rely On Us To Save Your Home From Any Leak Or Flood
Home floods can occur from heavy rain storms, but they can also happen from plumbing issues, such as leaky pipes and bursts, and our water damage Fairview team know how to remediate it all.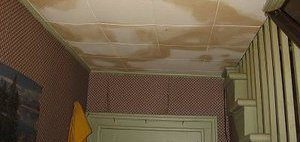 We use professional grade sump pumps, wet vacuums, dehumidifiers, air movers  and other top of the line gear to help us extract all traces of moisture from your home.
We will even help with the insurance paperwork too.
Our licensed, bonded and insured water damage Fairview techs have been thoroughly trained in the most advanced water cleanup procedures, so when we arrive on the job you can be sure that you are getting the most capable hands in the industry.
Call us as soon as your home becomes flooded by water, for any reason, and our water damage Fairview experts will show you how efficiently we conduct mitigation services.
We Put The Customer First In Every Water Damage Situation
Customer satisfaction is always on the forefront of our minds, and our water damage Fairview professionals hope to prove our dedication to you with the work we do on your home.

As soon as we arrive on the scene, our staff makes sure to take all responsibility of the restoration of your household. We will address everything, including the financial aspect of the job.
It can be confusing to understand exactly what your policy offers in terms of coverage, so our water damage Fairview technicians take the time to file your claim for you if you need us to.
We want to help you keep your out of pocket expenses low, so even if your insurance does not provide you with full coverage, you can depend on us to always offer affordable prices on all of our services.
Call our water damage Fairview agents at 911 Restoration of Portland and we will go the extra mile to get you on the road to a fresh start today.