Water Damage Gladstone
If you are a homeowner then you are going to have to deal with a leak, flood or plumbing issue at some point that is going to allow water to invade the premises, which is why the water damage Gladstone specialists at 911 Restoration Portland are constantly standing by to help.
All of our water damage Gladstone agents are licensed, bonded and insured to implement same day services for all causes of water damage, such as:
Home Flooding Remediation

Pipe Burst

Roof and Ceiling Leak

Washing Machine Leakage

Water Heater Explosions

Fire Sprinkler Damage

Main Water Line Leaks

Ruptured Hoses

Toilet Overflow

Mold and Fungus Removal
When water saturates your family home, then you can call our water damage Gladstone office which is available 24/7/365 and know that you will for sure get a service agent on the line.
Our representatives will determine what exactly is going on with your home and then send technicians to your property, getting them within 45 minutes or less.
We want to get your home back up and running again as quickly as possible, so call us today and we will provide you with a free home inspection.
We Won't Let Mold Grow From Water Damage
Getting our water damage Gladstone professionals on the scene to mitigate your water damage issue is important for many reasons. Not only will we get the damage cleaned up, but we will fix the source of the issue, ensuring that water does not invade the premises from that source again.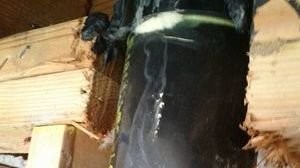 Making sure the all moisture is extracted and is not able to come back is crucial to preventing mold from growing inside your home.
You may not think it is possible for this to happen in your home, but no matter how clean you keep it, you may still have mold spores in your living space.
They can attach to your clothes, bags, pets, hair, etc and get spread throughout the house's interior.
All they these spores need to grow into a full blown infestation is water, time and basic nutrients that they can get from paper, cardboard and wood, and suddenly you will be living with a fungus.
This growth usually occurs in places that are out of sight, so call our water damage Gladstone team the moment you notice dampness in your home and we will help keep your home fungus free.
Call On Us To Guide You Through A Water Damage Ordeal
We know how confusing this whole situation can be, especially if this is your first time dealing with a water disaster. It can be a pretty overwhelming playing field to navigate, and we will be by your side the whole way through to make it easier.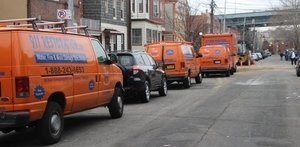 Our water damage Gladstone staff makes it their priority to provide you with the utmost customer service.
We want to be your shoulder to lean on, that way you never feel disoriented with what is being done to your property.
By staying accessible to homeowners around the clock you can ask us any questions you may have about the work being done the moment you have them.
We never want to make you feel uncomfortable with the process, so we encourage an open line of communication at all times.
Call our water damage Gladstone operation at 911 Restoration of Portland today and we will go the extra mile to get you on the path to a fresh start.