Water Damage and Mold Removal in Corbett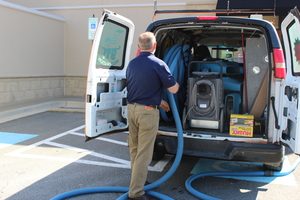 Did a flood, pipe burst, or sewage backup damage your property in Corbett? Secure a Fresh Start in this situation by contacting 911 Restoration of Portland 24/7/365. You can reach our IICRC certified water damage restoration and mold removal techs whenever you need assistance. Crews can:
Reach your property within 45 minutes of your emergency call

Take care of boarding up, roof repairs, and water extraction

Completely dry and dehumidify your property

Handle structural and aesthetic repairs

Remove odors left behind by excess water

Check for fungal growth with a mold inspection

Complete mold remediation and mold decontamination
Corbett flood cleanup techs are ready to bring your property back to better-than-new condition. Reach out to us today so we can perform a water damage inspection and develop a personalized renovation plan for your home or business.
What Do You Look for in a Corbett Water Damage Restoration Company?
You need to pick the right water damage restoration and mold removal company in Corbett. Following a flood, snowstorm, or pipe burst in Corbett, make sure you reach out to a company that has:
Techs who are licensed, bonded, and insured

Crews that are fully IICRC certified

The equipment to take care of water cleanup services

Training and experience handling water damage emergencies
911 Restoration of Portland is a mold and water removal company that can address all your needs following a pipe burst or sewage backup. Flood cleanup and mold remediation crews are local to the Corbett area, allowing them to reach you quickly to begin work if you experienced business or house flooding.
We'll always put your needs and your peace of mind first during water damage restoration and mold decontamination in Corbett. Let us go over your restoration needs right now with a water damage and mold inspection in Corbett.
Does Insurance Cover Mold Remediation in Corbett?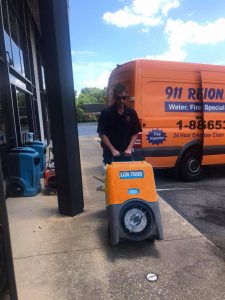 Many property owners worry about paying for flood cleanup and mold remediation in Corbett. The good news is: your property owner's insurance may cover mold removal and water damage restoration in some situations. Generally, insurance covers:
Mold remediation caused by unexpected water damage emergencies

Unexpected water damage caused by storms

Water damage caused by vandalism

Water damage associated with sudden pipe bursts
Note that basic property owner's insurance does not cover flood cleanup in many cases. You need special flood insurance to cover those repairs. Additionally, your insurance company may deny your claim if you wait to begin mold decontamination following a water damage event.
Improve the odds that insurance will cover mold removal and water damage restoration in Corbett by contacting us right now. Let us perform a water damage and mold inspection to begin the restoration process.
We're a company that puts you first. That includes working to make sure that we keep the costs for flood cleanup and mold decontamination as low as possible. Start the restoration process with a water damage and mold inspection performed by professionals from a water extraction company. 
Servicing the cities of Aloha, Astoria, Battleground, Beavercreek, Beaverton, Boring, Brush Prairie, Camas, Canby, Castle Rock, Clackamas, Clatskanie, Corbett, Cornelius, Dallas, Damascus, Dundee, Estacada, Fairview, Five Corners, Forest Grove, Gladstone, Gresham, Happy Valley, Hazel Dell North, Hillsboro, Hood River, Hubbard, Kalama, Keizer, Kelso, La Center, Lake Oswego, Longview, Manzanita, Marylhurst, McMinnville, Milwaukie, Molalla, Mount Angel, Mulino, Newberg, Oak Grove, Oatfield, Oregon City, Portland, Rockaway Beach, Salem, Salmon Creek, Sandy, Scappoose, Sheridan, Sherwood, St. Helens, Sunnyside, Tigard, Tillamook, Troutdale, Tualatin, Vancouver, Vernonia, Warrenton, Washington County, Washougal, West Haven-Sylvan, West Linn, Wheeler, Wilsonville, Woodburn, Woodland… and surrounding areas.