Water Damage and Mold Removal in Hubbard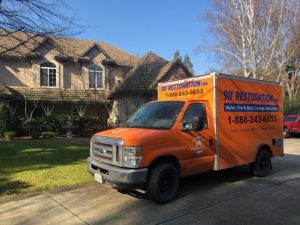 Are you dealing with flooding, sewage backup, or a pipe burst in Hubbard? If so, you can get professional help 24/7/365 by contacting 911 Restoration of Portland. Our water damage restoration and mold removal crews are IICRC certified and ready to race out to your property within 45 minutes of an emergency call.
Hubbard flood cleanup and mold remediation crews are licensed, bonded, and insured to renovate and repair your property. Techs have the training and experienced to take care of:
Business and house flooding

Hardwood floor and carpet water damage

Toilet water damage and sewage spills

Frozen pipes and ice dams in the winter

Ceiling leaks, leaking pipes, and pipe bursts
Crews assess your unique needs with a water damage and mold inspection in Hubbard. Based on the results of your water damage and mold inspection, we can begin water damage restoration and mold decontamination immediately.
What Are the Steps in Hubbard Water Damage Restoration?
Water damage restoration and mold removal in Hubbard must be personalized to address your needs following a flood or pipe burst. Techs from a professional water removal company assess your situation by performing a water damage inspection. They may then complete some or all of the following steps:
Setting up pumps to extract water

Searching for hidden moisture with infrared scanners

Using dehumidifiers and fans to dry your property

Completing a mold inspection to look for fungal growth

Removing items infested with mold

Using air filters to get rid of mold spores

Scrubbing down areas with mold to complete mold decontamination
Let us handle all of your flood cleanup and mold remediation needs in Hubbard today. Crews are standing by to start mold decontamination and water cleanup services today. Put yourself in good hands by working with a professional water extraction and mold removal company.
How Do You Know If You Need Hubbard Mold Remediation?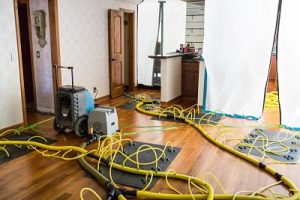 Flooding, pipe bursts, and leaking ceilings can allow mold to spread into your property. For this reason, mold remediation in Hubbard is often an important part of the flood cleanup process. Hubbard water damage restoration techs generally check for evidence of a fungal outbreak when performing a mold inspection.
If your mold inspection indicates signs of fungal infestation, crews spring into work quickly. 911 Restoration is a mold removal and water extraction company. All Hubbard mold decontamination techs have the training and experience to take care of:
Commercial mold removal

Residential mold removal
Let us take charge of the flood cleanup and mold remediation process in Hubbard so you can move forward with peace of mind. Crews are standing by to help you after you experience a winter storm, a pipe burst, or a flood.
Servicing the cities of Aloha, Astoria, Battleground, Beavercreek, Beaverton, Boring, Brush Prairie, Camas, Canby, Castle Rock, Clackamas, Clatskanie, Corbett, Cornelius, Dallas, Damascus, Dundee, Estacada, Fairview, Five Corners, Forest Grove, Gladstone, Gresham, Happy Valley, Hazel Dell North, Hillsboro, Hood River, Hubbard, Kalama, Keizer, Kelso, La Center, Lake Oswego, Longview, Manzanita, Marylhurst, McMinnville, Milwaukie, Molalla, Mount Angel, Mulino, Newberg, Oak Grove, Oatfield, Oregon City, Portland, Rockaway Beach, Salem, Salmon Creek, Sandy, Scappoose, Sheridan, Sherwood, St. Helens, Sunnyside, Tigard, Tillamook, Troutdale, Tualatin, Vancouver, Vernonia, Warrenton, Washington County, Washougal, West Haven-Sylvan, West Linn, Wheeler, Wilsonville, Woodburn, Woodland… and surrounding areas.