Water Damage Kelso
If homeowners experience a leaking roof, they can call the water damage Kelso technicians at 911 Restoration of Portland any time, even if it is the middle of the night on a holiday.
Our IICRC certified specialists always have the proper gear on them to immediately begin water extraction procedures and remediation for the following causes of water damage:
Burst Pipes

Roof leaks

Sewage backups

Appliance malfunction

Water heater explosions

Washing machine overflow

Ruptured hoses

Flooding

Leaky shower pan

Ice machine Malfunction
Our offices are available 24/7/365, so when you call us you can be sure that someone will be there to pick up your call and talk you through your situation.
If you need help right away, we will dispatch our water damage Kelso agents to your home, guaranteeing that they will get there within 45 minutes or less.
Our entire operation is licensed, bonded and insured to give you a free home inspection as soon as we arrive on the scene, so call our water damage Kelso pros today!
We Know Exactly What It Takes To Beat Water Damage
Due to all of our experience in the industry, we know that in order to completely bounce back from a flood, you need to get the remediation process started quickly.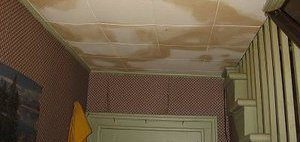 In order to facilitate this, our water damage Kelso crew makes sure that our entire operation is qualified to provide you with same day service for all water emergencies.
Many homeowners are unaware that even just a small leak has the potential to cause a significant amount of damage, just sometimes in a way different from what you would expect.
For example, mold is able to grow very easily from minimal water exposure. When mold spores are watered, fungus can begin to spread within 24 hours.
This is why it is important for you to call our water damage Kelso unit the instant you notice any water in your household, so we can determine exactly what work needs to be done.
Mold Can Grow Out Of Water Damage
Our water damage Kelso techs are well-acquainted with the emergence of mold after water damage has affected a home. With us on the job, you can be sure that they will use the proper gear to thoroughly remove all traces of fungus.

Our water damage Kelso experts even get in those hard to reach place where mold and fungus flourish the most, including crawlspaces and underneath floorboards.
Our main goal is to make this process as easy as possible for you and your family, so you can rely on us to do all the dirty work.
Call our water damage Kelso professionals at 911 Restoration of Portland today, and we will implement the best services in the business to get your home dry and clean in no time.