Water Damage Molalla
Water damage can occur when incidents such as plumbing leaks or flooding soaks your home, requiring you to contact the water damage Molalla techs at 911 Restoration Portland to receive the best remediation techniques in the industry.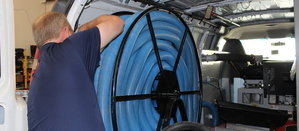 We are licensed, insured, and bonded in all disaster restoration services, so you can rely on us when your home floods from a pipe burst or toilet overflow.
Our water damage Molalla experts are available 24/7/365 to help you after any water issues, so call us for all of the following issues:
Ruptured hoses

Water heater floods

Pipe burst

Fire sprinkler malfunction

Rain leaks

Toilet overflow

Washer burst

Sewage backup

Returning water
We are IICRC certified to provide water damage restoration services after any of these disasters and will help you through the situation with mold removal and sanitation services, as well.
When you need us the most, we will be there within 45 minutes, ready to give you a free home inspection, so, call our water damage Molalla professionals today!
Contact Us When You Need Excellent Water Damage Remediation
When it comes to water our water damage Molalla team never want you to wait, which is why we always provide same day services.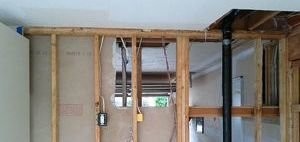 Once we get on the scene we will start pumping water from your property as soon as possible. We understand the dangers associated with gray water and black water, which factors into why we act so quickly.
Calling water damage Molalla staff should be your first step after discovering a flood in your home, that way you get help as soon as possible. While you are waiting, make sure to keep away from the affected area, as well as children and pets to prevent the spread of bacteria and disease.
While on the phone, our water damage Molalla technicians will tell you how to shut down your main water line, which will reduce the flow of water if you are experiencing a plumbing issue. We are the company to call when you need a company that will be hands on in all aspects on the process, so call us today!
We Will Help You Understand Your Water Damage Homeowner's Insurance
Homeowner's insurance covers water damage services when the home are well maintained with proper preventative maintenance in place.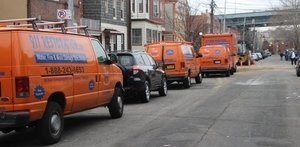 Our water damage Molalla agents recommends you install a sewage back flow valve, insulate your plumbing, and clean your rain gutters. These steps will prove that you are a responsible homeowner and negligence was not an issue.
To further improve your chances of not appearing as negligent, you can replace your water heater every ten years, test your sump pumps, and repair plumbing leaks as soon as they are found.
If all else fails, call our water damage Molalla specialists and we will show you why we are the best company for the job. We place a great deal of value on professionalism and always put the customer first.
Call us when you need our water damage Molalla pros at 911 Restoration Portland to ensure that your home is fully dry and clean after a flood or leak incident today.