Water Damage and Mold Removal La Center
When you need quick help, you can call the water damage La Center experts at 911 Restoration of Portland and they will be at your home within 45 minutes to begin extracting water from your home after it has been flooded.
We never want to keep you waiting, so our mold removal La Center professionals are available 24/7/365, making it possible for us to provide you with all types of remediation procedures around the clock, including:
Complete repair of all damage

Sanitization

Black Water Cleanup

Odor Control

Water heater leak repair

Mold and fungus infestation cleanup

Fire sprinkler malfunction restoration

Flooded crawlspace cleanup

Flooded basement water removal
You can trust that when you hire our water damage La Center team, you have the most knowledgable workers in the industry working for you. Our mold removal La Center staff uses professional grade sump pumps, wet vacuums, air movers and dehumidifiers to safely and quickly get your home property clean and dry.
Call our IICRC certified water damage La Center technicians today and we will get the process started by offering your a free visual mold inspection as soon as we get on your property.
You Can Trust Us More Than Anyone Else To Get Your Home Cleared Of Mold
Our mold removal La Center agents understand that most homeowners are susceptible to experiencing health issues when mold growth is found growing in their household.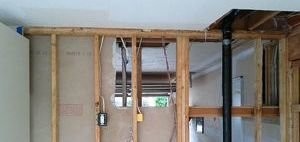 From all of our experience, our water damage La Center specialists know first hand affects increased fungal inhalation can do to the health of those living inside the infested home.
Homeowners may feel the effects that mold spores bring before you actually see the growth since fungus likes to stay in dark, damp places that are usually out of sight.
Call our mold removal La Center pros today and we will do whatever it takes to get your home sanitized and deodorized to make it a safe place for you and your family.
Customer Service Is An Important Part Of Successful Water Damage Mitigation
We know how to safely handle mold and fungus, and our water damage La Center crew always wears the proper gear when eradicating the substance from the home. We will use vacuums, air filters, air purifiers and vapor barriers to get every trace of fungus cleared from the property.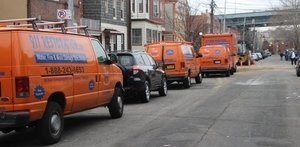 Our mold removal La Center unit will always take your health and wellbeing seriously, because keeping you safe throughout this entire remediation process is our main priority.
Along with keeping you safe, our water damage La Center techs will also assist you with understanding all the other aspects of the job, which includes your homeowner's insurance.
Even though most policies do not cover mold, we will always make an effort to offer you affordable prices on all of our mold and water damage services. Call our mold removal La Center experts at 911 Restoration of Portland and we will get you back on track to living in a pristine home today.