Water Damage and Mold Removal Seaside
If you come to find out that fungus has infested your property, then you can rely on the mold removal Seaside team at 911 Restoration of Portland to extract every trace of the mold from your household.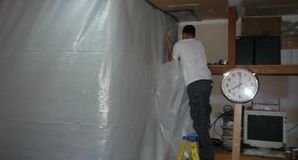 To make it easy for you to schedule an appointment with our water damage Seaside staff, we keep our phone lines available 24/7/365.
Our mold removal Seaside technicians want to get to you as soon as we can to begin the remediation process, so we guarantee to arrive within 45 minutes.
We are IICRC certified to provide you with the following comprehensive services that deal with both mold and water damage:
Water damage restoration

Moisture extraction

Thorough drying techniques

Sanitization

Spore removal

Drywall replacement

Vapor Barriers

Air filters and purifiers

Mold testing

Cleanup services
Let us take care of everything when it comes to mold, and call our licensed, bonded and insured water damage Seaside agents today, so we can start the process with a free visual mold inspection.
We Guarantee To Clear Your Home Of All Traces Of Mold
Our mold removal Seaside specialists know that when mold invades your home it is incredibly important to get it out of the premises quickly.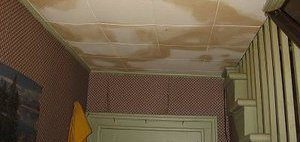 Not only does it make the home look dirty, but it can also have an affect on the health of everyone living inside the property.
When inhaled regularly, mold spores can take its toll, causing symptoms such as wheezing, coughing, headaches, sneezing, itchy eyes, skin rashes and asthma.
Our water damage Seaside pros are trained to remediate every level of infestation. We are very thorough, so when you hire us you can be sure that every trace of the substance will be banished from your home.
Let us help to keep your family's health in tact, and call our mold removal Seaside crew as soon as you even have the slightest idea that you might have fungus inside of your household.
Our Techs Will Help You Figure Out The Financial Side Of Water Damage
Our water damage Seaside unit understands how overwhelming it can be to learn that you have mold living in your home and that you now have to pay for a complete overhaul of your home.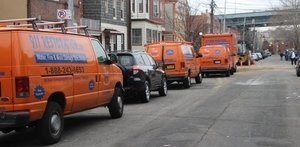 The financial aspect of the job may seem confusing at first, especially if you may have wanted to use your insurance for the work.
It is uncommon for mold to be covered by homeowner's insurance, but in an effort to help, our mold removal Seaside operation consistently offers affordable prices on all of our services.
Whether you just need some fungus properly cleaned from the surfaces of your home, or if it is necessary for a full drywall replacement, you can depend on us to always make the right decision for your home.
Call our water damage Seaside techs at 911 Restoration of Portland today and we will make sure you get the best fungal cleanup services in the industry.