Water Damage Saint Helens
911 Restoration Portland provides the homeowners in Saint Helens complete water damage repair and restorations that will make sure situations like roof leaks, pipe bursts, and sewage spills are patched up right away. Our water damage Saint Helens pros will use the latest drying equipment to extract water and remove moisture so you can get the fresh start you're looking for.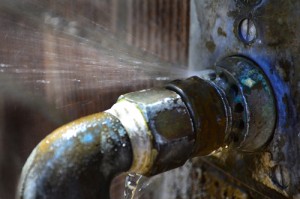 Our expert services will help make your home safe and comfortable. Whenever leaks occur, it needs to be dealt with immediately in order to protect your home from further harm. Even when pipe bursts or sewage spills strike in the dead of night, you can count on our water damage Saint Helens team to be available 24/7/365 to take on these water emergencies.
We know it's going to take an urgent response in order to prevent complications like wood rot or mold growth from occurring. To make sure you get the help you need right away, our technicians will be there within 45 minutes of your call. We are IICRC certified which means we've undergone thorough training in order to provide only the highest quality of repairs and restorations so you can get the fresh start you're looking for!
Expert Water Damage Tips That Will Keep Your Home Safe
When you hire 911 Restoration water damage Saint Helens pros to work on your home, you're getting the help from licensed, insured, and bonded professionals that have over 35 years of experience in taking on all kinds of water emergencies. Aside from the assistance you know we can provide, we will also offer you tips that can help you protect your home:
Clean your gutters and downspouts to ensure they're free from leaves and debris.
Check the sump pumps in the basement if they're still fully functional so you can avoid basement flooding.
Inspect for and repair any damage on your roof such as missing or damaged shingles.
Inspect your plumbing and other fixtures for any signs of rust, leaks, or cracks.
Be careful what you flush down your toilet.
With these regular maintenance tips, you can keep your home in tiptop shape. But should any problems like sewage spills, roof leaks, or flooding do occur, water damage Saint Helens pros from 911 Restoration will always be a phone call away to lend you a hand. We can offer you a free visual inspection of your property that will help us provide the best solutions at the most affordable prices.
Complete Solutions That Will Take Care Of Your Water Woes
With our breadth of experience, rigorous training, and advanced equipment, you can always count on our water damage Saint Helens experts to provide you with top notch water damage repairs and restorations. We will always put our customers and we will work with your absolute convenience in mind.
For your convenience, you can expect us to help you file your claims with your insurance provider. Whenever roof leaks, pipe bursts, sewage backups, storms, or flooding cause you trouble, 911 Restoration is always prepared to lend you a hand. Get the help you need by giving us a call today!