Water Damage West Linn
In a town like West Linn, where the rainfall is well above the national average, homeowners can expect to experience flooding frequently throughout the year, and that is why people trust in the water damage West Linn team with 911 Restoration Portland.
Whether it occurs due to a storm or from a faulty ice machine, the results can still warrant professional attention.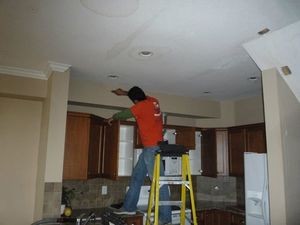 With over 35 years of experience in the field, the West Linn water extraction crew can remediate any water damage circumstances. We have been equipped with the most advanced drying machinery.
We offer services in:
Burst pipes
Flooding
Leaking home appliances
Mold infestation
Toilet overflow
Odor Removal
Our whole operation is licensed, bonded and insured, making this Portland based water damage company one that you can trust to get the job done right the first time around.
The West Linn franchise has an IICRC certification that shows our commitment to our customers, proving that we are both capable and trustworthy.
Maintain Your Ice Machine to Avoid Leaking
Many people do not now that the ice maker in your fridge can be a hazardous machine. If your refrigerator was not installed properly or the water supply line to the ice maker is defective, then one day you might come home to a flooded kitchen.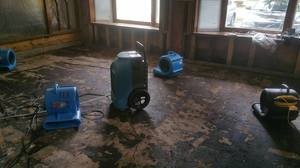 The West Linn flood cleanup experts have some advice on how to manage your fridge and ice maker in order to avoid water damage:
Make sure the water supply line is properly installed in order to prevent leaks.
Do not over-tighten the hose that connects to the valve.
Inspect the hose every six months and replace it if there are any kinks present.
Leave ample space between the wall and the refrigerator. This will keep the hose from crimping and eventually tearing.
Be aware of where the water shut off valve is located and inspect it every six months to make sure that it is working.
If your property is already awash in flooding waters, then don't wait another second to contact our water damage West Linn team with 911 Restoration Portland today!
Your Water Damage is for Us to Take Care Of
You don't have to live in a water damage in your home. Letting water stand in your basement or soak into your carpet and walls can cause structural damage, as well as facilitate a mold infestation.
In order to prevent all this damage, the West Linn agents are trained in how to dry your home thoroughly in a timely manner.
We are happy to give our customers free water damage estimates, enabling everyone to partake in our services.
911 Restoration Portland has the West Linn water damage team standing by and available 24/7/365, just waiting to restore beloved home.
They make a point to be at your property within 45 minutes of your emergency call, not only to curtail damage, but to show their customers that they are their main priority.
The West Linn water remediation staff makes sure to offer competitive price, on top of working with all major insurance companies.
Do not let water damage ruin your day. Call branch owners Yoav and his water damage West Linn team with 911 Restoration Portland so we can begin to give you the fresh start you deserve today!