How Furnace Filters Can Add Years to Your Air Conditioner and Your Life
At some point, every homeowner will experience problems with their air conditioner, despite the type they own. Air conditioners are prone to a myriad of problems. This means calling in a professional to resolve the issue, which can be costly. 
However, certain problems can be fixed by you, thus saving you money on costly repairs. Sometimes, all it takes is a new furnace filter, which you can replace rather easily. 
Furnace filters can in various types. These include pleated, standard, economy or pleated disposable filters. You can also find  multi-stage fiberglass filters. This range of options makes it easier to choose the one best suited for your needs. 
Advantages of a Quality Furnace Filter
Some of the best advantages of furnace filters is that they are reasonably priced and require little to no maintenance, other than periodic replacement. They are also manufactured by a variety of companies, so finding one that is affordable and reliable will be a breeze. Don't forget to look for furnace filters online, where you can perhaps find the best deals. 
Furthermore, furnace filters are quite effective. They also aid in producing healthy air inside a home, and can prevent dust and mold formations. If you already have mold, call in the professionals immediately.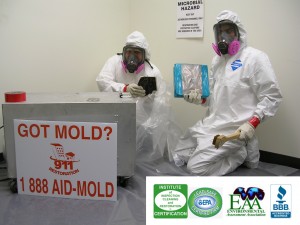 Best Brands
As mentioned above, there are several companies that manufacture furnace filters. Some of the best brands that are synonymous with quality include AllerAir, Honeywell and Aprilaire. Their filters' durability and tremendous capabilities make them perfect for people who want cleaner air in their homes. 
If you buy a faulty furnace filter, fear not, as most companies have return policies that either replace the filter or refund your money. However, you will need a valid receipt for an exchange or refund, so hold onto your proof of purchase. 
You can also rely on the warranty if you experience furnace filter failure. Some furnace filters will come with a one-year warranty, while others only cover 90 days. Try and get the longest and least-expensive warranty you can find. 
Some brands also offer excellent customer care when problems arise. Therefore, do you research before buying a furnace filter and get the best all-around deal you can find. There are a number of important factors that should be taken into consideration when buying the best furnace filter, and it is up to you to educate yourself on those factors.
Quality furnace filters can ensure the air in your home is its cleanest. They can also reduce the chances of suffering allergic reactions or asthma attacks. The best air-conditioned homes are the ones that have the best furnace filters. Fortunately, replacing a furnace filter is relatively inexpensive and can be done by you, the homeowner, in no time at all.