Disaster Restoration & Mitigation Profile: Wildfires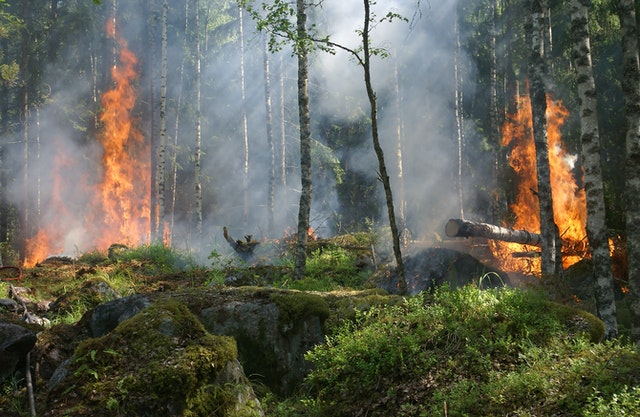 Wildfires are on the rise. We have seen how the recent fires have been. They are much longer and hotter than usual. Wildfires, also known as forest fires, are harsh and impact communities. They harm the water resources, wildlife habitats, fish, and other outdoor recreation resources. Reduce the risk by calling a natural disaster restoration provider in Portland.
Whenever a wildfire occurs, some homes make it; some do not. Most people have started living and making their homes near forests. Some are in rural areas and remote mountain sites. These homeowners are subject to beauty and the threat of a fire breaking loose. Those that survive do so because of how well they had prepared themselves for the fire. 
This article talks about how it is crucial to prepare for a wildfire and the tips to keep safe. Moreover, it educates you on Portland's best natural disaster restoration providers.
Make A Checklist 
You need to make a checklist of all the things that are necessary when planning. This list will allow you to reduce the level of risk involved in wildfires. It will save you and your family from maximum damage. 
You need to make a disaster supply kit and a family emergency plan that all should read when needed. All know what to do. 

When building your home, keep the wildfire safety in mind. Must pick materials and plants that will not add fuel to the fire.

Use fire-resistant and noncombustible materials on the exterior (roofing of the house). 

Fire-resistant plant trees.

Make sure you keep your gutters and roof clean at all times. 

Check your chimneys every six months and make sure they are clean. 

Use a 1/8 inch mesh screen beneath your decks, porches, and floor areas. 

A dual-sensor smoke alarm is a wise investment – install that in your home near all bedrooms. Keep the batteries charged at all times. 

Educate yourself and all the family members on using a fire extinguisher. You must show them where it is also kept.

Keep tools at home that can be useful in times of a wildfire. These include a handsaw or a chain saw, a shovel, bucket, rake, etc.

A ladder is an essential part of the house. It will help you in such chaotic fire situations. 

You can install protective shutters or heavy-duty fire-resistant drapes

Do not keep any items near the house that will catch fire, such as tarp coverings, furniture, wood, etc.

Be sure to have a water supply outside the house; it will help with all emergency purposes. You can also call a

wildfire restoration expert

. 

Attach a garden hose that is long enough to cut severe wildfires near the house.

For worst-case scenarios, consider keeping a portable powered pump if the power goes out. 
Prepare Your Home For A Wildfire
When it is time to evacuate your home in a wildfire, you must do so immediately. The best way to approach the situation would be to make a 50 to 150-foot safety zone around the house. You can then take all the steps needed to limit heat exposure and fire from affecting your home. Take your safety kit and look for a fire-free route out of the area. A house built near or in a forest should have a safety zone. 
If there has not been a call to evacuate your home, then you must do the following:
Arrange a temporary place at a friend or relative's house till the fire doesn't subside

You must have your protective clothing near you at all times. This includes your sturdy shoes, long pants, gloves, masks, etc. You need to wear it when you step outside the house.

Keep all your fire tools with you – you might need them at any time if the fire increases. 

Close all doors such as attics, basement vents, eaves, windows, pet doors, etc., so that smoke cannot come in. 

Remove all the curtains in the house in case. 

To cut radiant heat, be sure to close all blinds and shutters

One of the most important things that could be the biggest threat is gas. Close all gas valves – propane or fuel supplies from the source. 

Be sure to place lawn sprinklers. These help in reducing the intensity of the fire.

If you have gas-powered pumps in the house, ensure they are ready and fueled.
Call 911 disaster restoration specialists immediately when the wildfire begins. It can get a little daunting at first. If the steps above don't help you out, make the call. We will ensure a complete and immediate wildfire restoration. 911 restoration will cut the intensity of the fire and fix all your furniture, curtains, carpets, etc. We will remove all dust and powder from the house. Our trained and licensed professionals are well-equipped with the latest equipment. They will control the damage for a speedier and more expected result. We are available to execute your wildfire damage restoration services 24/7. 
Give 911 Restoration of Portland a call for all your wildfire restoration needs. Moreover, you can call us when you need some advice from experts.