Things to Look For in a Water Damage Restoration Company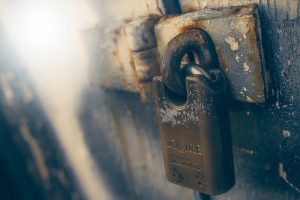 Floods, storms, water leaks, or aging material can all cause water damage in some capacity to your house. Keeping up with repairs will help you reduce the frequency and extent, but you can only do so much to keep your house from water damage. The best solution is to have a home restoration service company on speed dial for when it happens.
Portland has several companies for water damage restoration due to the high rainfall, but how do you select the best one? You need to be careful during the hiring process because your selection will affect your house's repair and longevity.
How to Select the Right Water Damage Restoration Company
Selecting the right home restoration service company for water damage is relatively simple. Following are the key factors you should keep in mind when considering candidates.
1.    Quick Response Time
Water damage often requires immediate attention, and you should ensure the company you select has a system for providing immediate responses. 911 Restoration teams are available 24/7; you can contact our teams by calling at (503) 208-9780, and they will reach your house within 45 mins to start immediate water damage restoration.
911 Restoration's quick response time ensures you face as little damage as possible to your property and belongings, reducing your stress.
2.    Advanced Equipment
The more advanced the equipment is, the more efficient the service will be. Ask the home restoration companies you are considering hiring what equipment they use to pump the water out of your house and how they restore any structural damage.
If their equipment is outdated, they might not succeed in cleaning out the water in time to reduce water damage as much as possible. All reputable home restoration companies use either the latest or the second-best versions of the necessary equipment to give each client the best possible service.
3.    Knowledge and Expertise
When considering working with a company for water damage restoration, ask for their credentials, history of training, or certification. Water damage assessment and diagnosing resulting structural damage is tricky, and people without the necessary training often miss signs.
If you are getting home restoration and repairs with certifications like IICRC, you'll be assured that their team has the required expertise for the job.
4.    Insurance Filing Assistance
One of the most important parts of water damage restoration is filing a claim against it with the insurance provider. It can be tricky for you to highlight the correct points, which is why your restoration company should help you fill out the application.
911 Restoration is always happy to help customers beyond water damage restoration. We use our experience working in the field to help clients file claims and get all their water damage costs covered by insurance.
5.    Going Beyond Technical Service
Water damage is difficult to process since it often results in property loss that has emotional value. In such instances, you need to work with teams that understand your emotional state and do everything they can to preserve the items they can.
Always choose home restoration companies with a record of being empathetic towards clients when dealing with fire or water damage.
6.    Sanitization
Sanitization and disinfection are crucial when dealing with water damage. Water can carry several pollutants and is the perfect breeding ground for infectious microorganisms like bacteria or viruses.
Always review the services a water damage restoration company provides and check if they include sanitization in their coverage or not. If they don't offer it with regular water damage restoration, you need to choose a different company to ensure you get the services you need.
7.    Reviews and Recommendations
Lastly, ask people in your community about recommendations for water damage restoration companies. You can also check the best-rated options on Google and check their reviews on other sites like Facebook or Yelp.
Read customer reviews and focus on the ones that have the highest client satisfaction. You can also ask reviewers questions about aspects and how the company performed on specific metrics that are important for you. You will likely get some good recommendations.
Reasons Why 911 Restoration Is the Right Choice
911 Restoration provides one of the best services for water damage restoration due to several reasons.
911 Restoration's teams are available 24/7 and will reach your house within 45 minutes when you call (503) 208-9780. They will have the equipment required to start working on the water damage right away.
All our technicians are IICRC-certified, which means they know the safety protocols and have the necessary training to restore water damage efficiently.
We use the latest and powerful equipment to pump water out of your house and evaluate the damage it may have caused.
911 Restoration teams always help clients file their claims to ensure they get the compensation they rightfully deserve.
Wrapping Up
Overall, water damage restoration is a process that needs the correct expertise, equipment, and care. Ensure that the home restoration service companies you hire are committed to the work they do.
If you need water damage restoration for your home, contact 911 Restoration of Portland by calling us at (503) 208-9780 or contact us using this link. We will help you restore your house to an even better state than before it received water damage.