Mold Removal
911 Restoration Portland is here for the community through the brightest light or the gloomiest rain in regards to all their mold removal concerns.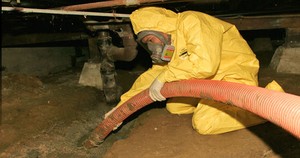 Being available 24/7/365, means homeowners can call us at any time if they discover a fungal infection has plagued their home. A fast response is always best, so you can count on us to be there for you within 45-minutes with a fresh start.
The mold removal Portland team at 911 Restoration believes homeowners are entitled to a second chance in face of needing restoration efforts.  Our professional technicians are expert in bringing people tranquility.
We just want to let you know that once you call us, we take all your burdens for you. From contacting insurance agencies, to making sure your home is safe. We know how to handle it.
If you need honest and professional mold removal, call the mold removal Portland experts with 911 Restoration Portland for the best services in the industry today!
Keep A Peaceful Mind With Mold
The IICRC certified mold removal Portland team at 911 Restoration would like to walk you through our thorough mold decontamination process.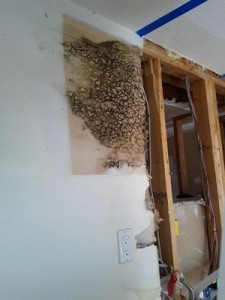 First, we identify effected areas with our free visual inspection.  Mold is typically fuzzy in texture and accompanied by a musty smell. The color of the mold varies. Sometimes it is black, brown , pink, and even green.
In our 35 years of experience, we have seen it all, so no matter what the mold looks like we will find it.
After identifying where the mold is, we begin to assess the cause and damage. Typically mold is a sign of water damage, so we always bring infrared cameras and moisture detectors to track down the cause of mold.
The cameras allow us to see thermal images of temperature differences where the naked eye cannot. See, it is a none intrusive method, as other contractors may try tearing walls down or poke holes to find the cause of the mold.
What makes our mold removal Portland team different is we pride ourselves on precision, as to keep cost to a minimum. We draft detailed plans, so you know exactly what is happening every step of the way.
Once we find the cause of the mold, such as water damage due to a leaky roof that lets rain in, we then begin a quarantine using aseptic plastic to help contain mold spores.
Furthermore, our sanitation efforts always aim to replace materials with antibacterial paints and sheetrock, as to limit future growths.
Our mold removal Portland team aims to bringing stability and calmness to your state of mind.
That is our fresh start attitude that we bring to every job. Call us if you have mold concerns, and if you need an honest and trustworthy team on your side.
We Provide Results When It Comes to Mold Removal
The health and safety of the community is our mold removal Portland team's number one priority. There are easy things a homeowner can do to prevent major damage to their home.
As water damage is responsible for most mold problems, we would like to give you some great advice as to keeping dry all year long.
Summer season is the best time to get roof work done as to be ready for the later wetter seasons.
During rainy season, homeowners should be checking to see if drainage systems, such as gutters, are properly leading water away from the home.
Water can flow into crawlspaces that can lead to mold being undetected for months.
Become Familiar with where pipes run in your home, and actively check exposed pipes for moisture and mold.
You can stop a fungal infestation if you catch it early on.
If you find some mold you should sanitize the space with an oxygen bleach compound like oxiclean.
Be aware of none visual symptoms such as exacerbation of allergies, as mold infestations are not always present when they exist in spaces like in between walls.
911 Restoration knows that some water accidents are inevitable, so know that we have your back when it comes to a water and mold. Are group is an all-inclusive elite team that gets you back on your feet, so call our mold removal Portland team with 911 Restoration Portland today!