Water Damage Restoration Portland
When it comes to saving people from water damage, Yoav Gueron is an experienced veteran, trained and certified in taking on the most challenging situations and turning them around in record time with his team at 911 Restoration Portland.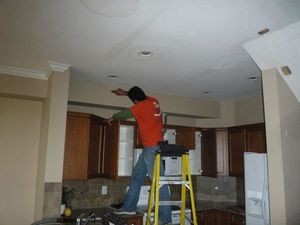 "Sometimes people have never gone through something like this and they are in a state of shock." Yoav explains. "Part of the job from my perspective is taking the worries away while we give people back their peace of mind."
Here are some of the remarkable things about Yoav and his team that set them apart:
Totally dedicated to always put the customer first.
Completely trained and IICRC certified.
Great testimonial track record.
Yoav provides the best customer experience possible.
911 Restoration Portland will always give you an affordable price.
Yoav and his crews of water damage restoration Portland professionals are fully connected to each job through constant monitoring and feedback from team members on site, to data being analyzed from them.
This data then informs decisions to help dry out your home faster and utilize the equipment and personnel as efficiently as possible without putting your property at risk of additional troubles down the line such as mold exposure.
Customers Always Come Before Water Damage
No matter what kind of Job Yoav and his team of certified experts are on, be it a fire restoration, sewage backup cleanup, or even a mold removal job, they always put the customer and their needs at the front of any decision.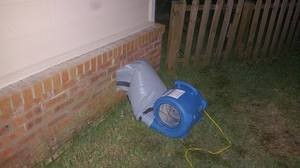 Some water damage and sewage situations can utterly take over a home.
Yoav and his teams of experts have been doing this quality work on both homes and businesses for customers in need for long enough to know that doing a great job isn't just about extracting all the category three water.
It's about connecting with people and providing them with a fresh start during their time of need.
When this happens it can force the homeowner from the property while things are being amended and when this happens, Yoav knows it can be a true heartache for the family.
This is why he takes extra precautions to ensure that even in these situations the homeowner and their family are taken care of to the nth degree.
While Yoav gets to work solving the problems inside the home, his crew and office members can help with temporary relocation services for families, because that's just what a good member of the community does.
A Tale of Turning Water Damage Around
Yoav and his professional crews of water removal specialists are so fully dedicated to the betterment of the area that they will occasionally help out members of the community with their restoration work free of charge.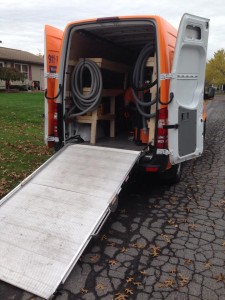 Usually this happens when the homeowner is in dire straits and they're insurance company won't ante in.
Not only does Yoav care deeply about restoring homes to their former glory, but he is also completely committed to giving the people of these homes and businesses back their peace of mind after such an event has taken place.
"We don't just save people's property from water loss," Yoav says of his work, "we save people's dreams from being washed away. Every job is a challenge, but seeing the face of a client when they see that their home is back to normal makes everything worth it."
Yoav and his teams can work with all insurance companies, but even when the damage is past what an insurance provider will pay, Yoav can still work with the homeowner to make things right and get great quality work done for an extraordinary value.
If you're home is being inundated with flood water, a faulty water heater has busted, or your hoses on appliances have ruptured, then you need professional help.
And when you need the best in the business they can be found with Yoav Gueron and his water damage restoration crew at 911 Restoration Portland today!